Bakkal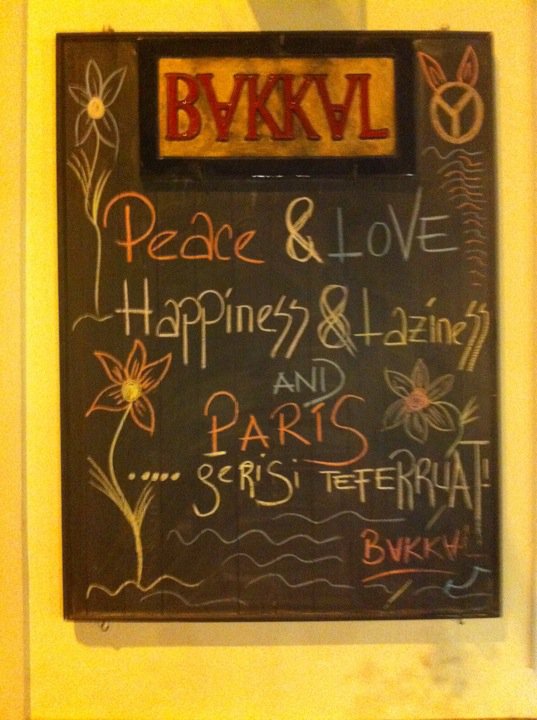 Bakkal is a delicatessen and charcuterie shop with a small restaurant on the wonderful island of Bozcaada, established in 2008. After many years living and working in the big city of Istanbul, I took a break from it all and ventured to establish Bakkal, after I fell in love with the superb wines and geography of Bozcaada during a visit I made there. To top it all off, the location was a haven for organic and natural foods.
Realising that not only was the region lacking an establishment to champion the great wines and food produced there, there was also no real business bringing delicacies from other places (like Italy, France, USA, etc.) and making it available for the locals and passers-by. Bakkal offers well selected produce and goods, as well as preparing those materials into countless world dishes, again using my open-kitchen concept where shoppers and guests can not only see their food being prepared, they also get a chance to connect with the chef (usually myself) and the staff.
Bakkal also offers to be a great place to make a quick getaway from the city (being only a couple of hours drive from Istanbul) for many busy business individuals, their families and close friends. Originally conceived so I could spoil myself in a life outside of the big city, Bakkal has evolved and captured a cozy and warm, and unexpected niche of a market.